Reliance Jio Financial Services: In the ever-evolving world of finance, Reliance Jio Financial Services (JFS), the demerged subsidiary of Reliance Industries Ltd (RIL), is making waves with its ambitious plans to transform the Indian financial landscape. As it prepares for its upcoming listing on the Indian stock exchanges on August 21, JFS is ready to establish itself as a significant contender in the market. This article delves into the key developments surrounding JFS, its listing, market expectations, and its potential to disrupt the financial services sector.
Journey Of Reliance Jio Financial Services:
Demerger From Reliance Industries Ltd – Reliance Jio Financial Services:
JFS was born out of the demerger of Reliance Industries Ltd's financial services arm, Reliance Strategic Investments. The demerger, announced in October 2022, aimed to give JFS an independent identity and unleash its full potential in the financial services market. Later, the subsidiary underwent a renaming as Jio Financial Services, aligning itself with the well-known Reliance Jio brand.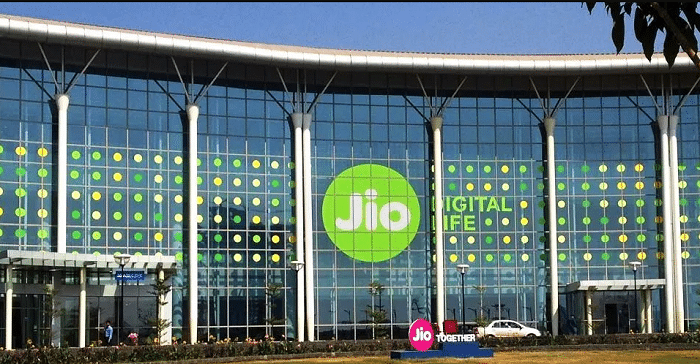 Listing Announcement And FTSE Russell Controversy – Reliance Jio Financial Services:
After months of anticipation, JFS is now prepared for its listing on the Indian stock exchanges on August 21. However, a day prior to the listing announcement, global benchmarks provider FTSE Russell created a buzz by choosing to eliminate JFS from its indices because of the trading commencement delay. FTSE Russell ultimately reversed its stance after confirming the listing date, raising concerns among index managers.
Market Expectations And Potential Listing Premium – Reliance Jio Financial Service:
With the listing date approaching, market observers are eagerly anticipating the debut of JFS. Analysts predict that the stock may open at a premium, given the strong demand for financial services in India. Once JFS is removed from the indexes after three days of listing, passive exchange-traded funds tracking indices like the Nifty 50 may also experience outflows. Experts believe that JFS, backed by the disruptive capabilities of Reliance Industries, has the potential to revolutionize the digital lending landscape and gain a competitive edge in the lending and credit market segments.
Key Details Of Listing – Reliance Jio Financial Services:
Listing Date And Segment – Reliance Jio Financial Services:
They have scheduled JFS for listing on August 21, 2023, on Indian stock exchanges. The equity shares of JFS will admit to dealings on the exchange in the list of T Group of Securities. As per SEBI circular No. CIR/MRD/DP/02/2012, the scrip will be in the Trade-for-Trade (T2T) segment for ten trading days. In the T2T segment, stocks are traded only on a delivery basis, ensuring transparent and fair transactions.
Price Discovery And Market Capitalization – Reliance Jio Financial Service:
In a special price discovery session held on July 20, JFS shares were valued at Rs 261.85 each. This price exceeded analyst expectations, who had initially estimated the value to be in the range of Rs 125-225. With this valuation, JFS achieved a market capitalization of approximately Rs 1.66 lakh crore, making it one of the largest non-banking financial companies (NBFCs) in India.
Share Allotment To Reliance Industries Shareholders – Reliance Jio Financial Service:
As part of the demerger, JFS allotted 635.32 crore equity shares with a face value of Rs 10 each to eligible shareholders of Reliance Industries. Shareholders of Reliance Industries received one equity share of JFS for every one share held as of the record date on July 20. The depository system freezes these allotted shares until BSE Ltd. grants listing permission.
JFS's Strategic Expansion Plans – Reliance Jio Financial Services:
Broad Range Of Financial Services Solutions – Reliance Jio Financial Services:
JFS, through its operating subsidiaries and joint ventures, aims to provide a comprehensive suite of financial services solutions catering to the diverse needs of both consumers and merchants. While initially focusing on the non-banking financial sector and credit market segments, JFS has strategic plans to expand its operations into areas such as insurance, digital payments, and asset management. This expansion will use Reliance Industries' technology and data from its telecom and retail sectors to its advantage.
Partnership With BlackRock For Mutual Fund Venture – Reliance Jio Financial Services:
In a significant move, JFS recently announced a partnership with BlackRock, the world's largest asset manager, to launch a mutual fund company in India. This joint venture aims to introduce a new player to the Indian market with an initial investment of $300 million. The collaboration with BlackRock underscores JFS's commitment to providing innovative and accessible investment solutions to Indian investors.
Roadmap For Future Growth – Reliance Jio Financial Services:
Investor Expectations And Positive Outlook – Reliance Jio Financial Services:
Investors and market experts have high expectations for JFS's future growth and performance. The financial services arm of Reliance Industries has a unique advantage in terms of access to data, technological capabilities, and the strong brand reputation of Reliance Jio. Analysts believe that JFS's listing will attract significant investor interest, reflecting the positive sentiment toward the financial services sector in India.
AGM Announcement And Vision Of Mukesh Ambani – Reliance Jio Financial Services:
Recently, Reliance Industries announced that it will hold its 46th Annual General Meeting on August 28, 2023. During the AGM, attendees expect the company to unveil JFS's listing details and present its subsidiary operations plan. In his message to shareholders, Mukesh Ambani, Chairman, and Managing Director of Reliance Industries, emphasized the pivotal role JFS will play in transforming India's digital finance landscape. He highlighted JFS's mission to provide simple, affordable, and innovative digital-first financial solutions to empower Indian citizens.
Frequently Asked Questions (FAQs) – Reliance Jio Financial Services:
What is Reliance Jio Financial Service (JFS)?
Reliance Jio Financial Service is a part of Reliance Industries Ltd (RIL) which offers financial services in India.
Why did JFS separate from RIL?
JFS became independent after separating from Reliance Industries, enabling it to operate autonomously in the financial market.
When will JFS be listed on stock exchanges?
JFS will be listed on August 21, 2023.
What happened with FTSE Russell and JFS's listing?
FTSE Russell initially decided to remove JFS from its indices due to trading delays but later changed its decision.
What do experts expect from JFS's stock performance?
Analysts think JFS's stock might start at a higher price because many people want financial services in India.
How is JFS planning to expand its services?
JFS wants to offer a lot of different financial services, like loans, credit, insurance, digital payments, and managing assets.
What's the deal with the partnership with BlackRock?
JFS and BlackRock are working together to create a mutual fund company in India, which helps people invest their money.
How will JFS use data resources?
JFS will use information from Reliance Industries' telecom and retail businesses to improve its financial services.
What is Mukesh Ambani's plan for JFS?
JFS has the power to transform India's financial landscape, according to Mukesh Ambani, the head of Reliance Industries.
How can I invest in JFS?
You can buy shares of JFS on stock exchanges with a brokerage account when it is listed.
What should I think about before investing in JFS?
Remember to research well, ask experts for advice, and know that investing in stocks has risks.
Conclusion – Reliance Jio Financial Services:
The listing of Reliance Jio Fin Services marks a significant milestone in the Indian fin services industry. JFS, with its strategic expansion plans, strong support from Reliance Industries, and access to extensive data resources, positions itself well to disrupt the sector and redefine financial services delivery in India. As investors eagerly await the listing, all eyes are on JFS to see how it will shape the future of digital finance in the country.