F1 Visa:  The F1 visa is a type of nonimmigrant visa that the United States issues to international students who want to pursue academic studies or language training programs in a U.S. educational institution. It is the most popular kind of visa available to students studying in the United States. It provides students from all over the world can take advantage of the chance to experience the rich educational options offered by United State institutions.
You can enter the United States as a full-time student with an F-1 visa (Academic Year) in an accredited college, university, seminary, conservatory, academic high school, elementary school, or other academic institution or in a language training program. You must be registered in a program or course of study leading to a degree, diploma, or certificate, and your university must hold official U.S. government authorization to accept international students.
This article will explain how to find an F1 Visa Attorney, F1 Student Visa Application process, requirements, validity, work permit, and other information.
How To Find An F1 Visa Attorney?
It is advised to consult an experienced immigration attorney who specializes in visa and immigration law when you need legal assistance for an F1 visa or any other immigration matter. Here are a few ways to find an F1 Visa Attorney.
Ask friends, family members, or colleagues who have worked with the immigration lawyer in the past. Personal recommendations are frequently a great source of information about an attorney's experience and level of service.

Inquire about the reference services offered by your local or state bar association. They can connect you with qualified immigration attorneys in your area.

Make use of online directories that contain a list of immigration lawyers, such as the American Immigration Lawyer Association (AILA) directory. These directories often let you search for attorneys based on specialization and location.

First-time consultations are provided by several immigration attorneys in order to assess your case and provide guidance. Utilize these consultations to evaluate the attorney's knowledge, experience, and compatibility with your needs.
When selecting an attorney, you need to consider their success rate, prior expertise managing F1 visa cases, and familiarity with the particular requirements and regulations associated with student visas. It is also essential to have a clear conversation about fees and payment terms.
How To Apply For F1 Student Visa?
Obtain acceptance from a United States Educational Institution approved by the Student and Exchange Visitor Program (SEVP). This could be a high school, university, college, or language training program.

Pay the SEVIS I-901 fee by visiting the SEVIS (Student and Exchange Visitor Information System) website. During the visa application process, you will need the receipt of this fee.

On the U.S. Department of State's website, fill out the DS-160 form. You need to provide accurate and complete information about yourself, your travel plans, and your educational institutions.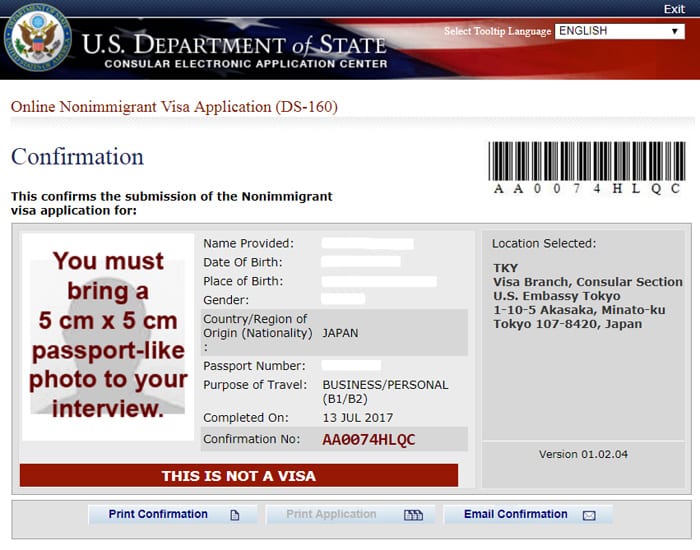 Next, make an appointment for the visa interview at the nearest U.S. embassy or consulate in your country after completing the DS-160 form. It is advisable to book your interview well in advance because the wait times for an appointment can vary.

For your F1 visa interview, you must gather all the necessary documents.

On the scheduled date and time arrive at the U.S. embassy or consulate. The consular officer will review your documents and ask you questions about your educational plans, finances, and intent to return to your home country. Give an honest response and any further information that is needed.

Pay the application fee, which varies based on your home country. On the day of the interview, the fee is often paid at the embassy or consulate. 

Your application will be processed further after the interview. The time required for visa issuance can change depending on your country and individual circumstances. For an estimate of processing time, is advised to visit the website of the U.S. embassy or consulate.

Once Your F1 Visa application is approved, you will receive your passport back with the F1 visa affixed to a page inside. Before you leave the embassy or consulate, make sure the information on the visa is accurate
F1 Visa Requirements:
When you are applying for an F1 Visa, you will need to submit some mandatory documents. Here are the documents required to apply for an F1 Visa.
A valid passport.

The completed Form DS-160 for nonimmigrant visa application.

Proof of payment for the SEVIS I-901 fee.

An acceptance letter from the U.S. educational institution where you have been admitted.

Your U.S. educational institution's Form I-20, Certificate of Eligibility for Nonimmigrant Student Status. You and the designated school official must fill it out and sign it.

Proof of having enough money to pay your educational and living expenses in the United States. Bank statements, scholarship letters, financial aid documents, and sponsorship letters are examples of this.

Copies of your academic records, including diplomas, degrees, and certificates from previous educational institutions you have attended.

Evidence of your language skills, such as TOEFL or IELTS scores, that demonstrates your command of the English language.

Two recent passport-sized photos that satisfy the standards for U.S. visa photos.

Evidence of your close ties to your place of origin, such as proof from family, property, employment commitments, or future educational plans.

Proof of purchased health insurance for international students.
F1 Visa Validity Details:
Depending on individual circumstances, the validity of an F1 visa can change. An F1 visa is typically valid until the expiration date is printed on the visa itself.  However, the visa expiration date does not determine how long one can stay in the U.S. Instead, holders of F1 visas are often admitted for the duration of status (D/S), which allows them to remain as long as they maintain their status by being enrolled as full-time students and making satisfactory academic progress.
The program end date on the Form I-20 that your educational institution issues will show when your academic program will expect to finish. After completing the program, you normally get a grace period of up to 60 days to prepare for departure or pursue optional practical training (OPT). It is crucial to remember that reentry to the U.S. requires a valid F1 visa and a current Form I-20 with a travel signature from your designated school official (DSO).
F1 Student Visa Work Permit Details:
During their first academic year, F1 students do not permit to work off-campus. But they permit to accept on-campus employment under certain conditions and restrictions. Following their first academic year, F1 students permit to work in three different off-campus employment.
Science, Technology, Engineering, and Mathematics (STEM) Optional Practical Training Extension (OPT).

Optional Practical Training (OPT) (pre-completion or post-completion).

Curricular Practical Training (CPT).
On a case-by-case basis, F1 students may also be qualified to work off-campus due to special situations like severe economic hardship or special student relief.
The F1 visa offers an important route for international students who want to pursue their academic objectives in the United States. It provides opportunities for both personal and professional development, as well as access to famous educational institutions and a diverse academic environment.  Prospective students can embark on a rewarding educational journey in the U.S. by understanding the requirements and responsibilities associated with the F1 Visa.