Cannes Film Festival 2023: It is a Festival of Films held annually in Cannes, France. They call it Festival De Cannes. They preview all the new movies and documentaries from around the world at this film festival. It is one of the biggest film festivals in the European countries. They invite the best actors worldwide to participate in this Festival. They celebrate the 76th Cannes Film Festival for 12 days from May 16th(Tuesday) to May 27th(Saturday) in 2023.
Indian Actors Invited For Cannes Film Festival 2023:
Every year the number of Indian celebrities invited to the Festival De Cannes or Cannes Film Festival grows yearly. Every year, Indian moviemakers consistently prove themselves as better filmmakers by releasing quality movies, and some of these movies even get their screening at the Cannes Festival in 2023. They even proved that are movies are of good quality by winning the "Oscars" this year. Now let us see the celebrities invited to the Cannes Film Festival In 2023.
Anushka Sharma (Actress)

Manushi Chillar(Actress and Miss India 2017 and Miss World 2017)

Dolly Singh (Actress)

Aditi Rao Hydari (Actress)

Anurag Kashyap(Actor and Director)

Aishwarya Rai(Actress and Miss World 1994)

Indian Actors At Cannes Film Festival In History: 
The organizers invited actors and celebrities from India belonging to different fields to attend the Cannes Festival 2023. Some of them are as follows:
Sonam Kapoor(Actress), Mallika Sherawat(Actress), Aishwarya Roy(Actress), Shahrukh Khan(Actor), Nawazuddin Siddique (Actor), Anurag Kashyap(Actor and Director), Kalki Koechilin(Actress), Karan Johar(Director and Producer), Zoya Akhtar (Director), Dibakar Banerjee (director), Tejaswini Kolhapure(Model), Siddanth Kapoor(Actor), Amitabh Bachan(Actor), Nandita Das(Actress and Director), Ameesha Patel(Actress), Puja Gupta(Model), Arjun Rampal(Actor), Mehr Jessia(Model), Sabyasachi Mukherjee(Costume Designer), Kanishtha Dhankar(Actress, Model and Miss India 2011), Minissha Lamba(Actress), Saif Ali Khan(Actor), Madhur Bhandarkar(Director), Preethi Zinta(Actress), Sanjay Leela Bansali(Director), and many other such celebrities visited the Cannes Film Festival and represented our country.
Indian Who Served As Jury Members At Cannes Festival:

Mrinal Sen:
He is the First Person from India to participate as a jury member at Cannes Film Festival. Miss Sen is a jury member in the year 1982. He is a Film Maker, and his film "Kharij" won the Jury Award in 1983. His four films, Ekdin Pratidin, Kharij, Khandhar, and Genisis, were Screened at the Cannes Festival.
Mira Nair:
She is a filmmaker from India who participated as a jury member at Cannes Festival. She is a Jury member in the year 1990. Her movie "Salaam Bombay" won the audience award at the Cannes film festival. She was also on the list of Golden Camera category for the movie "Salaam Bombay".
Arundhathi Roy:
She was a jury member at the Cannes Festival in 2000. She is Writer who won Booker Prize. Also, she is a social activist who campaigned against 165 dams in India. "The God of Small Things," which has award-winning content and has been translated into 40 languages, was written by her. Millions of copies were sold due to the extraordinary writing of the book.
Aishwarya Rai Bachan:
She is the first female actor to attend the Cannes Festival. Mrs Bachan attended the Cannes Festival as a Jury member in 2003. She and Shekar Kapur came to the Cannes Festival for the first time, where the Cannes Festival screened their movie "Devdas". Also, she is the first Indian actress to open Cannes Festival. She is the Actor or celebrity who visits the Cannes Festival most often.
Nandita Das:
She was the Actor, and Director invited as a Jury member at Cannes Festival in 2005. Nandita Das served as a Cinefondation member and jury member for short films at the Cannes Film Festival in 2013. She worked on more than 30 Feature Films, and her movie "Manto" was screened at Cannes Festival in 2018 and received a huge appreciation.
Sharmila Tagore:
She is an Actress who won two national awards in Indian movies. Sharmila Participated as a Jury member in 2009 at Cannes Film Festival. The movie "Devi", in which Sharmila Tagore acted and was directed by Satyajit Ray, was Screened at Cannes Festival. She performed well in many Bengali movies.
Shekar Kapoor:
He is Director, Producer, and also Actor who worked for both Indian movies and also for International Movies. Directed many wonderful films like Masoom, Bandit Queen, Mr India, Elizabeth, etc. He Was invited as a Jury member for Cannes Festival in 2010.
Vidya Balan:
The organizers invited Vidya Balan as a Jury Member for the 66th Cannes Film Festival in 2013 because of her best performances in many women-oriented movies in Bollywood. She received a National Film Award, 7 Filmfare Awards, 4 International Indian Film Academy Awards, and many other awards for her best performances.
Deepika Padukone:
The Cannes Festival invited her as a Jury member in 2022. She has received six invitations to the Cannes Film Festival until now. It is yet to confirm her participation in the 2023 Cannes Festival. Her amazing performances in movies and her struggle for her characters in the movies brought her to this stage.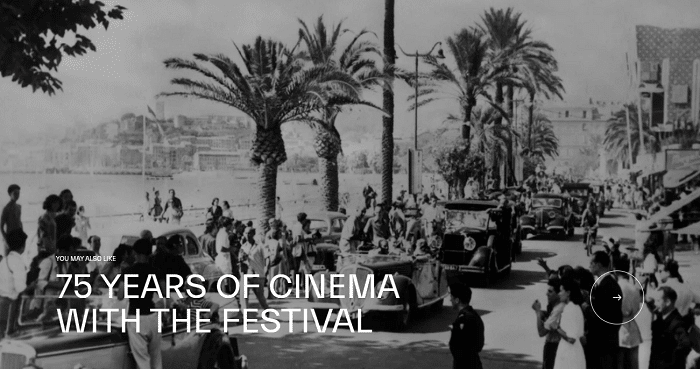 History Of Cannes Film Festival:
In 1946, the founders established the Cannes Film Festival, known as the International Film Festival until 2003. The Cannes Festival celebrated its 75th anniversary and will celebrate its 76th in 2023. The festival screened and awarded many best movies, documentaries, and short films over the 12 days.